Paid Search Agency Focused on eCommerce & Tracking for Lead Generation
Set Goals, Customize Strategy, Drive Results, Analyze & Repeat
Achieve Your Business Goals
We work with you, our client, to create a custom paid search strategy in order to help you achieve your overall business goals. Whether that be aggressive growth for businesses with larger budgets, efficient use of ad spend for smaller businesses with less budget, or maximizing profit for those with flexible budgets. We will work with you every step of the way to ensure your success.
eCommerce
We use product margins and business goals to dictate shopping strategies. No cookie cutter strategies or fully automated accounts here.
Your eCommerce business is unique and should be treated as such, but with the changes that platforms have rolled out recently that are pushing more and more automation, it can be hard to make sure your business is implementing the right strategies for your business goals. At Blue Ox, we work hard to understand your business goals and come up with strategies and tactics for your PPC campaigns to achieve those goals whether it be higher ROAS, increased revenue, increased brand recognition, etc. Learn more!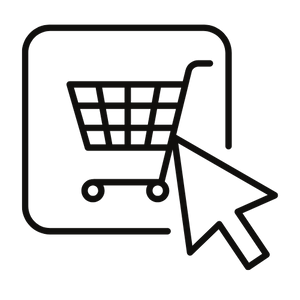 Lead Generation
We use robust tracking to optimize our lead generation campaigns far beyond CPA. Not all leads are the same, so why treat them that way?
Creating values for each type of lead based on the eventual value they create for your business is key for us to optimize your lead generation campaigns to not just drive the most leads but the best quality leads and set your sales team up for the best chance at success. Learn More